IWONA KOZIERADZKA-OGUNMAKIN
i.kozieradzka-ogunmakin@uw.edu.pl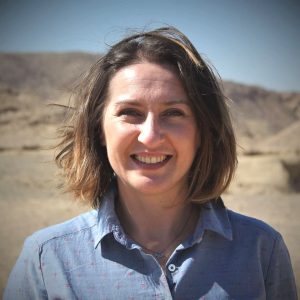 Research interests
Bioarchaeology of ancient Egypt and Sudan
Impact of environmental changes on childhood development and adult health
Social status and health status in past populations
Disease and disability in the past (including social attitudes to sickness and medical/surgical interventions)
Funerary archaeology
Role in the project
Iwona designed the original concept and is the project principal investigator. Her research interest in the human-environment relationship in Northeast Africa is long-standing, but so far has been mostly focused on Egypt, where she explores the links between lifestyle, environment, and health in the past. With this project, Iwona aims to investigate a large collection of human remains from various sites in Sudanese Nubia in an attempt to add depth to our understanding of causative factors behind the collapse of the Meroitic Kingdom.
Selected publications and conference presentations
Kozieradzka-Ogunmakin, I. (2016) Looks can be deceiving: Fake and composite mummies from a Ptolemaic Period cemetery at Saqqara. 9th World Congress on Mummy Studies, Lima, Peru (10th-13th August 2016).
Marlow, E., Kozieradzka-Ogunmakin, I. (2016) Metric sex estimation of ancient Egyptian skeletal remains, Part II: Testing of new population-specific methods. Bioarchaeology of the Near East 10: 27–46.
Kozieradzka-Ogunmakin, I. (2015) Lives Short Lived: Child Morbidity and Mortality in the Ancient Region of Memphis, Egypt, in the Ptolemaic period (332-30 BC), Based on Skeletal Evidence from the Saqqara Necropolis. 17th Annual Conference of the British Association for Biological Anthropology and Osteology, Sheffield (18th-20th September 2015).
Kozieradzka-Ogunmakin, I. (2015) A case of metastatic carcinoma in an Old Kingdom-Period skeleton from Saqqara. In S. Ikram, J. Kaiser and R. Walker (eds.), Egyptian Bioarchaeology: Humans, Animals and the Environment. Leiden: Sidestone Academic Press, pp. 77-85.
Kaczmarek, M. and Kozieradzka-Ogunmakin, I. (2013) Demographic, metric and palaeopathological study of human remains recovered from the Lower Necropolis at Saqqara. In K. Myśliwiec (ed.), Saqqara V, Old Kingdom Structures between the Step Pyramid Complex and the Dry Moat, Part II: Geology–Anthropology–Finds–Conservation. Warsaw: Polish Academy of Sciences and NERITON, pp. 345–421.
Kozieradzka-Ogunmakin, I. (2013) Accessory staff or walking aid? An attempt to unravel the artefact's function by investigating the owner's skeletal remains. Études et Travaux XXVI: 381–393.
Kozieradzka-Ogunmakin, I. (2013) Patterns and management of fractures of long bones: a study of the ancient population of Saqqara, Egypt. In A. R. David (ed.), Ancient Medical and Healing Systems: Their Legacy to Western Medicine. John Rylands University of Manchester Bulletin 89, Supplement, pp. 133–156.
Kozieradzka-Ogunmakin, I. (2013) A case of metastatic carcinoma in an Old Kingdom skeleton from Saqqara. 2nd Bioarchaeology of Ancient Egypt Conference (Cairo, 31st January – 2nd February 2013). PalArch's Journal of Archaeology of Egypt/Egyptology 10 (1): 21.
Kozieradzka-Ogunmakin, I. (2012) A bioarchaeological approach to the study of an Ancient Egyptian population from Saqqara, Egypt. Proceedings of the 4th Conference of Jornadas de Jovens em Investigação Arqueológica (Faro, Portugal, 11th-14th May 2011): 115-122.
Kozieradzka-Ogunmakin, I. (2011) Multiple epiphyseal dysplasia in an Old Kingdom Egyptian skeleton: A case report. International Journal of Paleopathology 1: 200-206.
Kozieradzka-Ogunmakin, I. (2011) Teeth used as a tool: Evidence of task-related dental modifications from an ancient cemetery at Saqqara, Egypt. 7th World Congress on Mummy Studies (San Diego, 12th-16th June 2011). Proceeding of the American Association for the Advancement of Science (Pacific Division) 30(1): 122-123.
Kowalska, A., Radomska, M. and Kozieradzka, I. (2010) The catalogue of burials and small finds. In K. Mysliwiec and K. Kuraszkiewicz (eds.), The Funerary Complex of Nyankhnefertem, Saqqara IV: 27-73. Warsaw: Polish Academy of Sciences and NERITON.  
Kozieradzka, I. (2007) Society versus disease: Dwarfism in Ancient Egypt. Proceedings of the Fourth Central European Conference of Young Egyptologists (Budapest, 31. Aug.-02. Sept. 2006). Studia Aegyptiaca XVIII: 263-280.
ARKADIUSZ SOŁTYSIAK
Research interests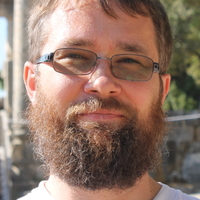 Bioarchaeology of the ancient Near East
Archaeometry 
Role in the project   
Arek's role as a research partner in this project is invaluable due to his expertise in isotope analysis and extensive research into climate change and physical health in the ancient Near East. He has undertaken fieldwork at various archaeological sites in Syria, Iran, Iraq, and Kuwait.
A list of Arek's publications can be found here
JOANNA SZYMCZAK
j.szymczak2@student.uw.edu.pl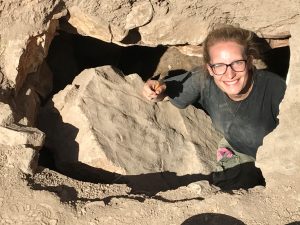 Joanna is a PhD student at the Antiquity of Southeastern Europe Research Centre, University of Warsaw. Her study focuses on the Early Iron Age cemeteries from the Iranian Plateau. In the Meroe project she assists in the preparation of samples for isotope analysis and data entry. Participation in the present research will help Joanna to acquire practical knowledge on the laboratory study of diet, subsistence strategies and mobility of past populations that will be essential in her PhD project.